Eight Fashion Trends That Will Dominate 2018
Posted on 05 December 2017
Eight Fashion Trends That Will Dominate 2018
Fashion-forward people always look ahead of the season for the next trends or the next "It" item. Now that 2017 is only a few weeks before it is finally out, everyone is paying close attention to what has been popular and what's next to-be popular next year. 
Denim has major presence on runways this 2017 that you can expect it will remain as one of the top fashion trends to dominate 2018. The fabric comes in wide array from baggy, light denim, Canadian tuxedo, painterly, novelty and patchwork denim styles, its hands are everywhere. On runways and street fashion, every just can't help themselves with denim.  
This 2018, the fashion trend is more heavy metal as evidenced by the switch up from all black wear to more flashing metallic blossomed on runways. This season is set to be a flashy one, the metallic trend perfect for women who dreams of shining like diamonds. With metallic styles, you are many different looks from disco looks, rock and roll outfits, and glamour styles to drama queen. 
The feather trend is not showing any signs of stopping since Miuccia Prada did a show of it so well. Since then, more and more designers are showing everything they have on feathers from simple trimmings to full-on feather looks. Giving a touch of couture, features are soft, poised and stylish – a trend common to famous designers Sonia Rykiel, Balenciaga and Alexander McQueen. 
This coming 2018, looking like you made intense effort in your outfit are not a fashion trend considered cool. Instead, having tousled hair with baggy trousers and sneakers or simply the undone look is more of the in trend this year. Master the undone style and your outfit confidential says you're not trying but still you're oozing style.  
The animal print style isn't new, it came back before and now it's coming back again. The animal print style is a class it never really goes away but this 2018, exotic and wild animals are making their way into fashion. Many celebrities draped themselves with animal prints as of late while a slew of models sported leopard prints and such in the runways. 
The tribal prints is a key trend this spring/summer 2018 with fashion leading to a more graphic and sophisticated direction. Bright colors and patterns are the new in, bold designs from ethnic groups that stands out even when you keep it simple. Together washed out prints and tribal accessories, they make a flattering fashion style that always captures attention.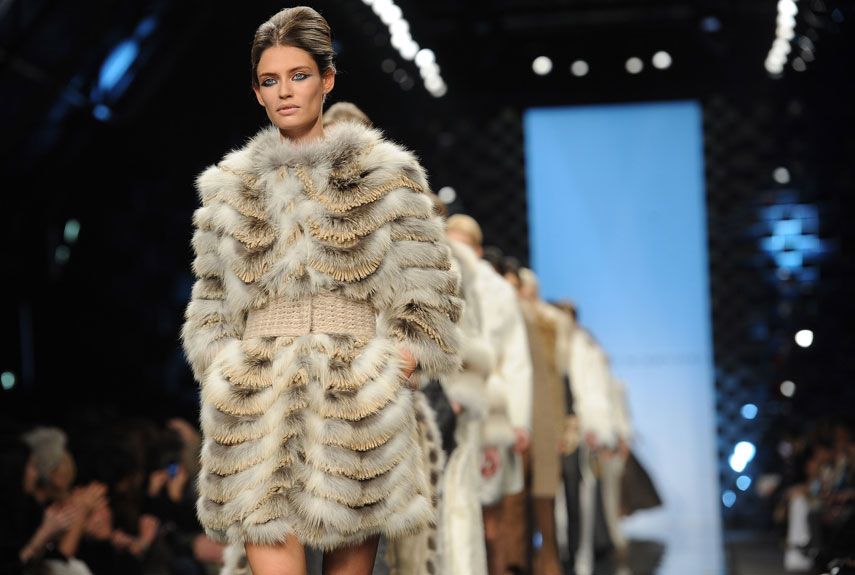 Fashion lovers forecasted fur to dominate 2018, a look that's truly chic and trendy you should definitely get yourself an awesome fur coat for your 2018 -2019 attire. Get ready for the cold season with a stylish but warm and cozy fur coat, a sophisticated outerwear that never gets old. No matter your age, body shape or style, it's the perfect outerwear for you. 
Dark shades are in for the fall/winter of 2017-2018, that's what fashion lovers say. Different collections in Paris, Milan, New York and London used varying colors but a few really stand out. This coming season, dark colors from the red collection with tawny port and burgundy to dark hues of blue like navy peony and shaded spruce from the green collection are popular.
If you're fashion forward, you can start shopping with these shopping trends kept in mind to ensure you are outfit ready next year. So you can adequately prepare for the next season, these are 8 fashion trends that will (most likely) dominate in 2018.