Free Fashion, Film & Food Panel
DATE AND TIME

Thu, February 1, 2018
6:00 PM – 7:30 PM EST


LOCATION

WeWork Harlem
8 West 126th Street
New York, NY 10027
United States


DESCRIPTION
Join us for a lively conversation on the film, food & fashion scene. Trendy Treat Conversations connect fashion, food & art enthusiasts for engaging discussions in Dubai, Paris, San Francisco, New York, Miami & Los Angeles.

CRAIG T. WILLIAMS
Writer/Producer/Editor
Craig writes, edits, produces and has been doing so for over 15 years with his lovely wife and partner Roz. Craig (and this is him talking) is a passionate storyteller. He brings this fiery love for all things story to his duties as co-Leader of the Manhattan Filmshop Chapter. He LOVES Filmshop (and this is him still talking) he loves the support, he loves the camaraderie, he loves the professionalism. Most of all he loves feeding his chapter members Oreo cookies every week. And sometimes, when they're really good, Mallomars.

Craig is the writer/producer of numerous award-winning short films, including Allergic To Nuts and Drawing Angel. Craig's feature screenplay "Hanging By A Thread" was a finalist in the 2018 Sundance Screenwriters Lab. His TV pilot "Unfocused" was a finalist in the 2017 WGA sponsored Made In New York Fellowship.

Randall Dottin
Directing, Screenwriting
Randall Dottin completed his MFA in Film Directing at the Columbia University School of the Arts Graduate Film Division. His thesis film "A-Alike" was licensed for a two-year broadcast run by HBO in 2003 and won numerous awards, including the DGA's East Coast Student Filmmaker Award and the Gold Medal at the 2004 Student Academy Awards for Best Narrative Film. In 2007, Randall's short film "Lifted" was sponsored by Fox Searchlight's program for emerging directors, the Fox Searchlab. In March 2009, Randall was named by INDIEWIRE Magazine as one of the Top Ten New Voices in Black Cinema. Randall has directed branded content for Toyota, Essence Magazine and AOL. Currently, Randall serves as the writer/director on a feature length documentary entitled, "The Chicago Franchise: Modern Apartheid in America." The film explores the relationship between gun violence, poverty and residential segregation in the city of Chicago.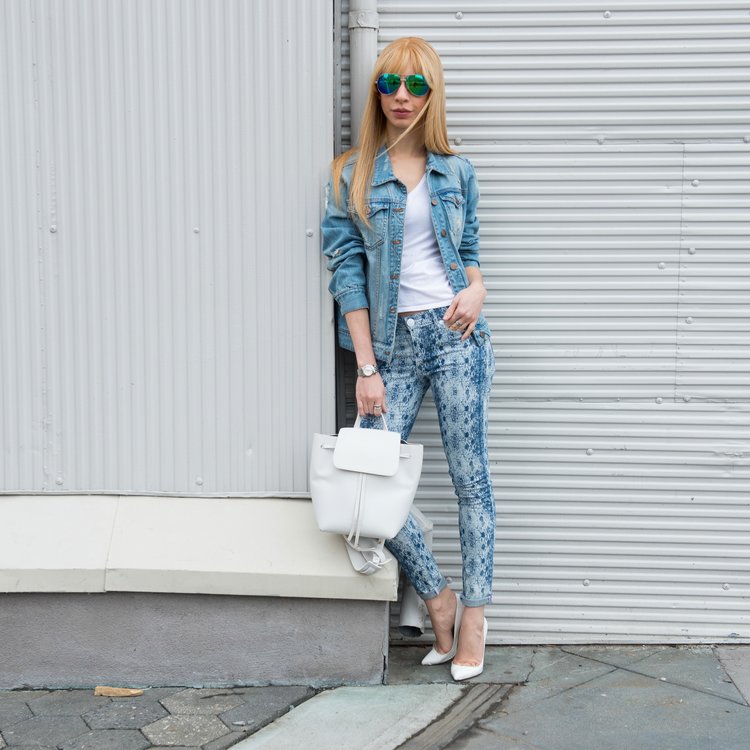 Fashion Blogger & Designer
Camesha Powell has years of professional fashion experience inspiring clients across the US and the Caribbean. She is passionate about using her skills and knowledge to help others conquer their personal and professional projections. She understands the power of an image and how individuals can utilize personal branding and style to positively influence the direction of their lives.

Over the years, Camesha has worked with Entertainers, TV stars, corporate companies, magazines and individual clients. She is an awardee of the "Investor's Choice Young Achiever of the Year 2012" and the Caymanas Park award for her "Outstanding Contribution to the Fashion Industry." She holds a Master's from the Fashion Institute of Technology in Global Fashion Management and has held positions as a professional stylist, creative director and magazine fashion editor.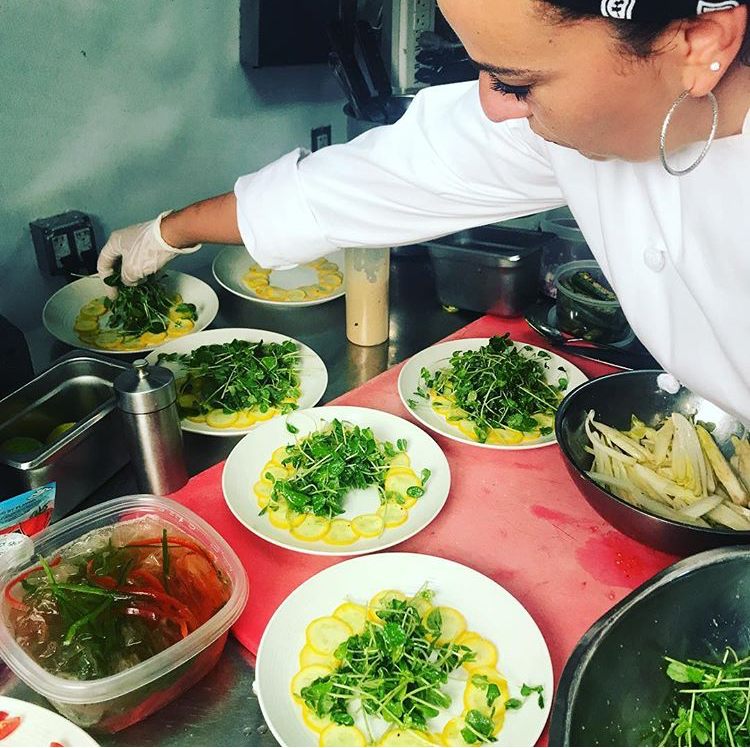 Alana Marie Puentes
Chef
Alana Marie is a self-taught, seasoned chef that has had experience in every facet of the culinary arts within the restaurant and hospitality fields. She has an extensive backgroun and is a proven leader in the kitchen and inspiration to women and single parents alike. From Asian cuisine to cuban, indian and thai, Alana can take you on a savory trip around the world.

Originally self-taught, Alana has been formally trained by renowned chefs and caterers in the NYC Metro area. Having worked for clients from the Hamptons to the Jersey Shore, Manhattan and Suburban New Jersey, Alana has honed a special set of both culinary expertise and management skills. She's catered events for high-end and corporate clients with parties of up to 2200 people in attendance and specializes in off-premises preparation. Previously booked events include cocktail hour with hors 'd ourves, buffet-style, and multi-course seated dinner. Alana can transform any event to a black-tie affair.