Best Female Celebrity Style
If you are looking for a fashion to follow and pattern your style, Hollywood's best-dressed female celebrities are the people you can count on this year. The best, most stylish female Hollywood celebrities never fails to capture people's attention in their stunning fashion choices. 
Anointed as "Fashion Icon" by the world's largest authorities themselves, no one can deny the big style influence of pop singer Beyonce. Since she was a girl, Beyonce said fashion has been a part of her evidence by her fashion choices that never fails to blow your mind. With her mother designing her prom dress, wedding dress, Grammy dress and more, it clearly says this runs in the family.
For the last 30 years, no one can deny pop singer Madonna's influence in fashion industry. The Queen of Pop's memorable looks always inspires other artists in creating and setting new trends. Madonna never held back in terms of fashion styles, from her blonde and blue style in the 1995 MTV Video Music Awards to her rule-breaking looks wearing only a lingerie and coat. 
Victoria Beckham owns many hats as businesswoman, model, singer and fashion designer. The 90s generation probably know her more as a member of the all-female pop group, the Spice Girls. She rose to fame as a Spice Girl, dubbed as Posh Spice by the British magazine Top of the Pops. Victoria is one of the most influential people in fashion at number 60.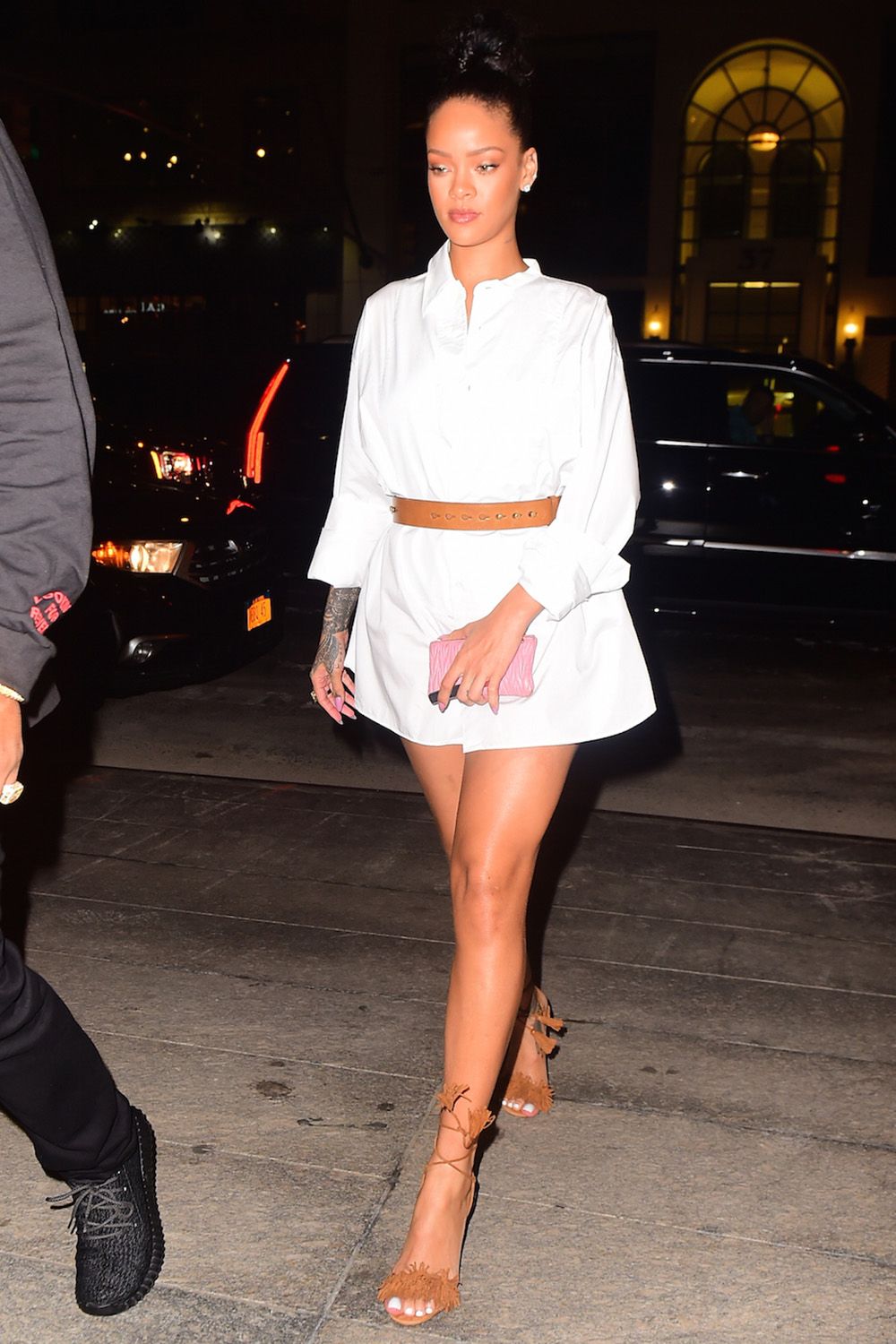 When it comes to fashion style, Riri is a fashion-forward gal. She's always introducing new and daring fashion trends while at the same time making it all look effortless. It is easy to find yourself awestruck with her street style trends, styles that broke the Internet in more than one occasion. From oversize outerwear to sheer sheath dresses, Rihanna is always fearless in taking fashion risks.  
Catherine Middleton, the Duchess of Cambridge and wife of Prince William, the Duke of Cambridge is a true celebrity trendsetter. You will always find the Duchess elegant and stylish, wearing outfits from the best designers, which quickly sets fans and Royal watchers across the world on fire. Since her first appearance to the public, you can always find her name in many "best dressed" lists. 
Anna Wintour seems meant for magazine fame. With her stints in some of the world's biggest fashion magazines such as House & Garden and the British Vogue then becoming the editor of American Vogue, Anna has decades of experience that established her as one of the most influential fashion icons in the world.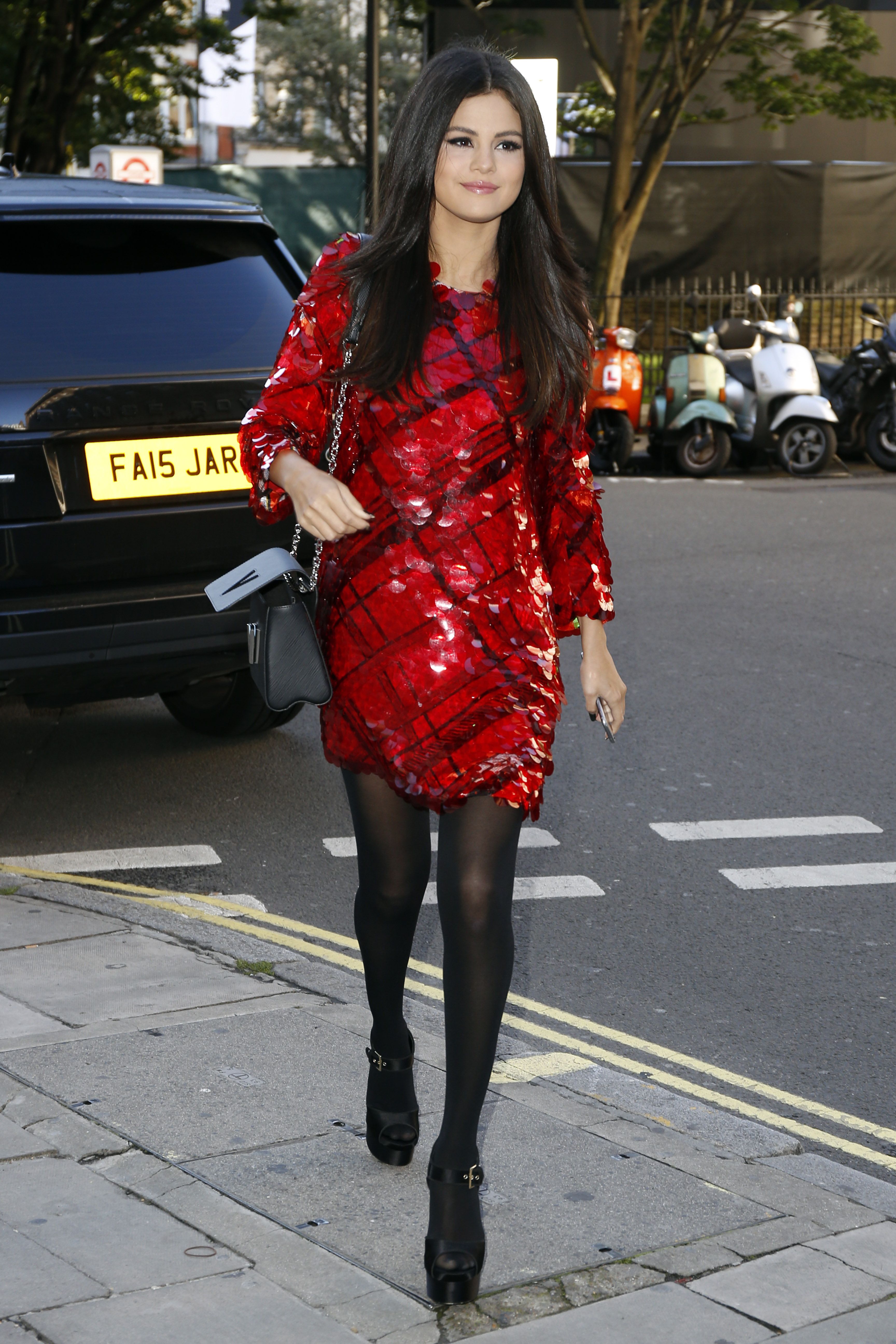 Selena Marie Gomez is a homegrown Disney child star rising to fame as part of the TV series Wizards of Waverly Place. A talented actress and pop singer, she also ventured design when she launched her own line. There is no denying that over the years Selena made a name in the fashion industry as a fashion icon who can rock just about anything, whether classy or casual, and still really look good. 
When it comes to brave style moments, Nicole Kidman has plenty to share with you. She is one of the best female celebrities with the ability of landing in best-dressed lists even with fashion styles that usually fail. Just remember her chartreuse satin and fur trim dress she wore in '97 Oscars. Always regal and sophisticated in style, Nicole always sets the trend.
Whether it is classic or bold outfit, these female celebrities are truly one of a kind fashionistas. If you are a daring, new fashion designer looking for a boost in creative juices or merely someone looking for style inspiration, looking up to these female style icons is a wise choice.