Dinner With Food Entrepreneur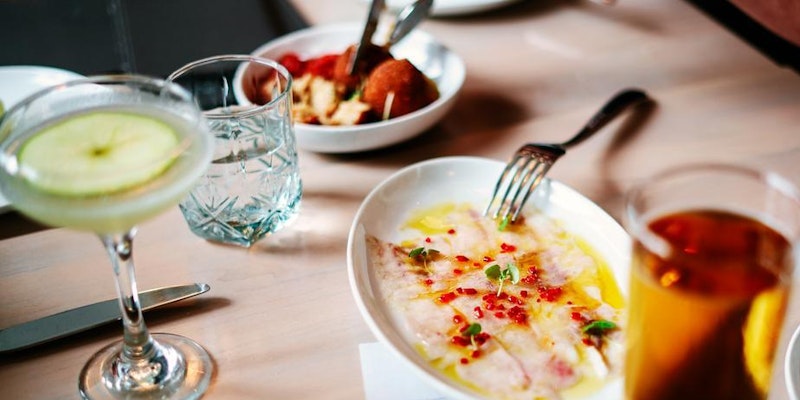 DATE AND TIME

Fri, December 8, 2017
7:30 PM – 9:00 PM PST

LOCATION

Gibson Restaurant
2367 Market Street
San Francisco, CA 94114
United States
DESCRIPTION
Join us for an unforgettable feast with wellness pratitioner and food entrepreneur Megan O'Grady Greene. Thinking about launching your own lifestyle brand, join us for dinner and learn how one Bay Area woman is building her empire.
About Megan O'Grady Greene
Founder & Owner
o'cacao luxe raw chocolate food
www.ocacao.com

Megan is a theologian-social scientist-wellness practitioner-artist and entrepreneur. Before beginning college, she spent seven years working with environmental non-profits: producing Earth Day events, affiliated lecture series, lobbying, and other dynamic awareness-raising initiatives. During that same time, she began studying nutrition and 'food medicine', and bodywork and somatic healing. Returning to academics, she completed her undergraduate studies at Columbia University (School of General Studies, B.A. Religion, '01), and received a Master's degree at the London School of Economics and Political Science (Social Psychology Institute, M.Sc. Social & Public Communication, '05). While living in London, she cut her teeth as a strategist in commercial advertising, then returned to social awareness-related ventures, including a UN-affiliated charity, and consulting for sustainability practices in the food industry. Significantly, while still in the UK, a naturopath convinced her to stop eating sugar… Years later, Megan started making chocolate as an art project, and also out of necessity: she was craving a new creative expression, while her palate was craving a certain sugar-free, yet decadent raw chocolate she had yet to find in the market place. That art project has morphed into a business, intrinsically influenced by the vocational callings that preceded it.
www.ocacao.com

ABOUT GIBSON RESTAURANT

Introducing Chef Robin Song's new masterpiece, Gibson. Located in Union Square San Francisco, Hotel Bijou's on-site restaurant celebrates live fire cooking with a menu centered around charcoal-grilled sourdough bread and the delicious spreads that accompany it. With a menu built for sharing and a gorgeous Art Deco-inspired space, we think Gibson may be your next favorite.