Trendy Treat Conversations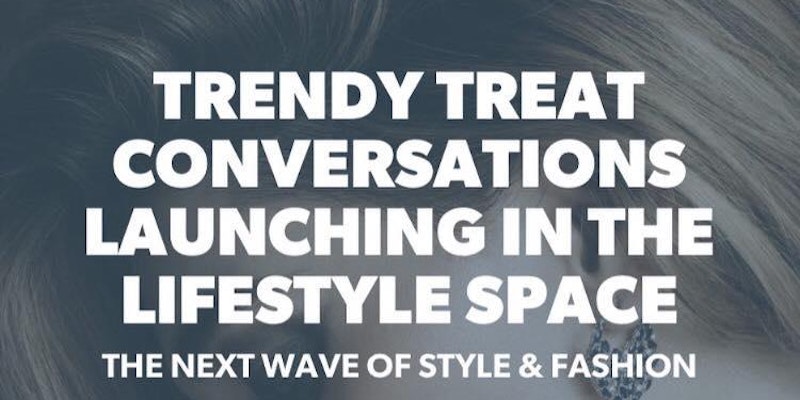 DATE AND TIME

Wed, December 6, 2017
6:00 PM – 8:00 PM PST

LOCATION

WeWork MidMarket
995 Market St
San Francisco, CA 94103
United States
DESCRIPTION
Join us for a lively conversation on the food & fashion scene in Miami. Trendy Treat Conversations connects fashion, food & art enthusiasts for engaging discussions in Dubai, Paris, San Francisco, New York, Miami & Los Angeles.
Speakers
Megan O'Grady Greene, Founder & Owner
o'cacao luxe raw chocolate food
Megan is a theologian-social scientist-wellness practitioner-artist and entrepreneur. Before beginning college, she spent seven years working with environmental non-profits: producing Earth Day events, affiliated lecture series, lobbying, and other dynamic awareness-raising initiatives. During that same time, she began studying nutrition and 'food medicine', and bodywork and somatic healing. Returning to academics, she completed her undergraduate studies at Columbia University (School of General Studies, B.A. Religion, '01), and received a Master's degree at the London School of Economics and Political Science (Social Psychology Institute, M.Sc. Social & Public Communication, '05). While living in London, she cut her teeth as a strategist in commercial advertising, then returned to social awareness-related ventures, including a UN-affiliated charity, and consulting for sustainability practices in the food industry. Significantly, while still in the UK, a naturopath convinced her to stop eating sugar… Years later, Megan started making chocolate as an art project, and also out of necessity: she was craving a new creative expression, while her palate was craving a certain sugar-free, yet decadent raw chocolate she had yet to find in the market place. That art project has morphed into a business, intrinsically influenced by the vocational callings that preceded it.
Rachel Wolfson
Rachel Wolfson is an entrepreneur and technology writer. She regularly contributes to HuffPost and serves as a Staff Writer for Bitcoin Magazine. Rachel has written about a wide range of technologies, but now primarily covers stories about blockchain technology, ICOs and cryptocurrency platforms. You can follow Rachel on Twitter at @Rachelwolf00 or on LinkedIn.

Bo Bo Kwame, Founder
Bo Bo Kwame
Bo Bo Kwame Designs the fashion designer of the future was founded in the Bay Area, California in 2014. From a back ground in marketing and a successful import/export business Bo Bo Kwame got to the point of wanting to brand himself. After doing extensive studies on the fashion industry and learning the ins and outs and what to do and not to do; seeking advice from a mentor it has opened many doors for his brand. Seven years of hard work, nose to the grind stone doing fashion shows and photoshoots from Ghana, NYFW, LA, San Francisco, Oakland and Sacramento. This four years of experience, Bo Bo Kwame Designs has built a following to this new lane in fashion.

Moderator
Priyanka Kedia, Founder
Ayva Jewelry
Priyanka Kedia was born and raised in a family of jewelers in Mumbai, India—a culture that loves jewelry and places a significant value on the tradition of buying and gifting jewelry.
Inspired by her family's centuries-old heritage and the strong women within it whose lives are told in gemstones and diamonds, Priyanka aims to carry on this celebration of love and life with jewelry among her Ayva collectors.
About WeWork
When we started WeWork in 2010, we wanted to build more than beautiful, shared office spaces. We wanted to build a community. A place you join as an individual, 'me', but where you become part of a greater 'we'. A place where we're redefining success measured by personal fulfillment, not just the bottom line. Community is our catalyst.