10 Cheapest Places To Travel In Europe
Posted on 28 November 2017
Ten Cheapest Places To Travel In Europe
If you're  planning to visit Europe, you should know what countries fit your budget and travel goals. However, just because a place is cheap doesn't mean that you should go there. You need to be careful in choosing a destination. Here are some of the best places to visit in Europe. These places are picked not only due to the cheap cost of staying in the area, but also because of the attractions that you can find here. 
Prague may be crowded and not as cheap as before, but it doesn't mean that it is not within the budget of most travelers. Hotels are expensive in the area, but there are cheap hostels that offer private rooms. The beer in Prague is also good and locals consume it in large amounts. 
Porto, Italy is home to some of the cheapest hotels in the world. There are also plenty of restaurants in the area that serve authentic Italian food. Some of the best attractions to include in your must-visit list include the Chiesa di Stella Maris, a white church that houses a funnel-shaped bell tower and the upscale lounge bar Aqua Lounge.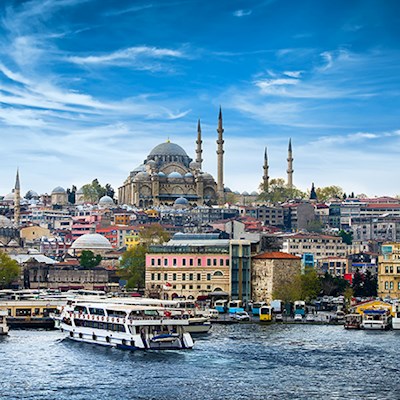 Istanbul is home to cathedrals, markets, unique temples and other attractions. Staying on a low budget is easy as you can find stalls and stores that offer cheap and tasty street food and sandwiches. Alcohol is quite cheap as well. Hotels can be expensive if you are not very careful, so some research would help you find options that offer cheap accommodation without compromising your safety and comfort. 
Budapest is home to worthwhile wonders. You will definitely find a lot of entertaining things in downtown Pest. Don't forget to include the Castle Hill in your must-visit list. The view is definitely worth it. There are also spas in the area. If you want to relax, you should visit one. There are restaurants that serve local cuisines. If you want to get good value here, you should eat your meal away from the river as it is mostly lined with expensive restaurants. 
Bulgaria has a rich history, tasty cuisine, fine architecture and hospitable people. The country has Greek, Persian, Ottoman and Slavic influences, so you can experience various cultures in just one place. 
Student tourists love Poland due to the low prices of food and accommodation. Some of the best places to visit in Poland include the Lazienki Park, Tatra Mountains, Jasna Gora Monastery, Krakow Cloth Hall and Wawel Castle. 
Ukraine's tourism is continuously growing thanks to the ratification of the free trade area & association treaty. The country has a lot to offer like its forested mountains and Black Sea coastline. Ukraine is also popular for its Orthodox churches. Ukraine's capital, Kiev, is home to St. Sophia's Cathedral, a gold-domed church with 11th century frescoes and mosaics.
Croatia has the most impressive Roman ruin in the world. It also has stunning beaches, imposing mountains and amazing national parks. Staying in the country is quite economical under Western European standards.
Slovenia is located in Central Europe. Within its borders are dense forests, a short Adriatic shoreline, Alpine mountains and historic cities. Slovenia has a high biological diversity. It is home to 75 mammal species including chamois, marmots and Alpine ibex. There are also numerous hares, deer and boar. 
Estonia has a high-income economy. The country has improved its IT sector since independence, becoming one of the most digitally advanced nations in the world. Estonia is home to hill forts, churches and medieval castles.
Plan your trip and you will definitely make the most of your vacation in one of these cities.
What To Wear